Memorial Day Events 2017—May 29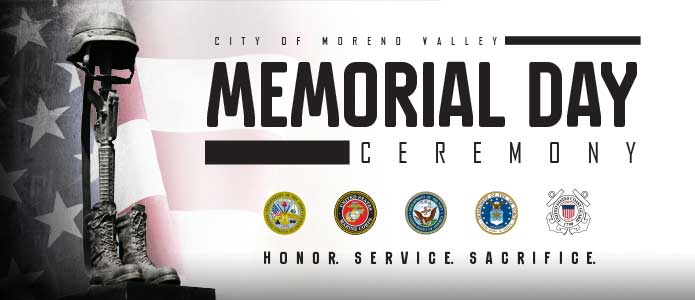 Honoring Service and Sacrifice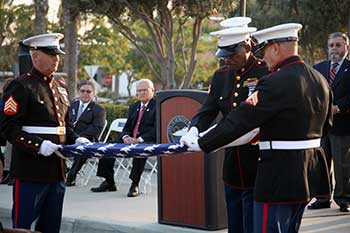 Memorial Day is an opportunity for us to pay our respects to our military men and woman who laid down their lives defending our freedoms. Each of these soldiers, sailors, airmen, guardsmen and Marines stepped up to protect the nation they loved.
On May 29, the City of Moreno Valley will honor the sacrifices of these selfless heroes.
The annual West Coast Thunder (WCT) Memorial Day Bike Run/Parade will head down Sunnymead Boulevard beginning at Frederick Street at 9:30 a.m. Riders will continue to Soboba Casino's outdoor arena for a musical tribute for our veterans
Memorial Day Ceremony
At 2 p.m., Mayor Yxstian Gutierrez will preside over the City's Memorial Day Ceremony at the Veteran's Memorial located at the Moreno Valley Civic Center.
Major General Randall A. Ogden, Commander of the nation's 4th Air Force, will deliver the keynote address.
Other special guests will include:
Mayor Pro Tem Victoria Baca
Council Member Jeffrey Giba
Council Member David Marquez
Blue Eagles Total Force Honor Guard
Moreno Valley Master Chorale
Valley View High School, Vocalist, Yensid Anderson
Vista Heights Middle School, Student Speaker, Morgan Lowry
West Coast Thunder Ride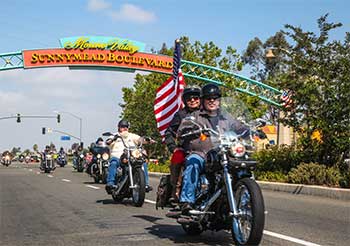 After the flag unfurling at Riverside National Cemetery, West Coast Thunder riders will exit the 60 Freeway at Frederick St. /Pigeon Pass Rd., then ride eastbound along Sunnymead Boulevard at approximately 10:00 a.m. The ride will re-enter the 60 freeway at Heacock St. The parade will last approximately one hour. For more information about the West Coast Thunder Ride please visit www.westcoastthunder.com. Moreno Valley Police Department will begin closing the necessary streets at 8:30 a.m. to assist with the security of all pedestrians and vehicles during this event.
Moreno Valley Road Closure Information
Peanut and Jelly Drive
The City of Moreno Valley is collecting donations of jars of peanut butter and jelly in support of a volunteer-led hospitality service for departing and returning war zone soldiers at March Air Reserve Base. Chunky peanut butter and strawberry and grape jelly are always appreciated.
Please bring your donation to the Memorial Day ceremony and support our military members.